White-tailed jackrabbit
[
edit
]
(Lepus townsendii)
---
Animal photos > Animals > Mammals > Rabbits > Lepus townsendii (White-tailed jackrabbit)
---
---
My short words
[
edit
]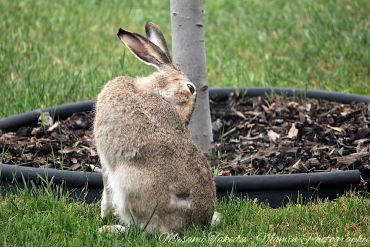 In winter, they had white fur. It looked cold...
Now they are relaxing on the lawn in spring. :)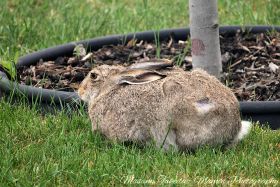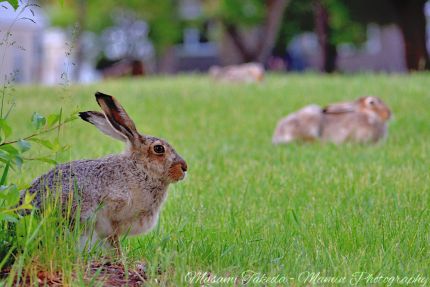 ---
In winter...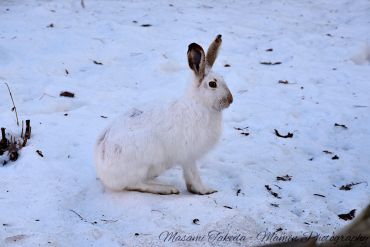 I met the rabbit with my friend. It was posing and looking at me :)
I can't stop taking photos of the rabbit which gave me some heartwarming things.
---
Data
Common name:
White-tailed jackrabbit
Scientific name:
Lepus townsendii
Family name:
Leporidae
Date taken:
Photo 1,2,3: May 30, 2019
Photo 4,5: January 28, 2019
Photo 6: June 13, 2019
Photo 7: March 06, 2020, 17:54
Place:
Photo 1,2,3: (Mamin's rent room's) house owner's garden in Edmonton, Alberta, Canada
Photo 4,5: Close to 102 Ave, Edmonton, Alberta, Canada
Photo 6: Ken Newman Park in Edmonton, Alberta, Canada
Photo 7: Oliver, Edmonton, Alberta, Canada
---
References
[
edit
]
The Encyclopædia Britannica 15th edition - Leporidae; rabbit; hare
2014 Encyclopedia Nipponica (Digital version), Shogakukan - jack rabbit, Lepus townsendii
Wikipedia.org - white-tailed jackrabbit