Ohio Spiderwort, Bluejacket flowers
[
edit
]
(Tradescantia ohiensis syn. Tradescantia reflexa Rafin.)
---
Flower photos > Wildflowers > Summer Flowering Plants > Tradescantia ohiensis (Ohio Spiderwort, Bluejacket) flowers
---
---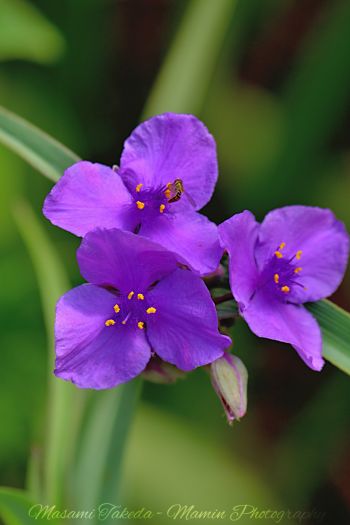 My short words
I could get some kinds of freshness and pleasure form the flowers when I saw them in the morning :)
---
---
My short words (in Japan)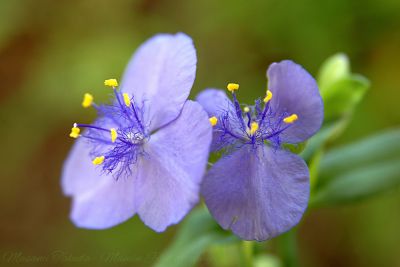 I came across these flowers when I went for a walk in a nearby park in the morning.
I felt as if they said, "Good morning, everyone!"
---
Memo
This plant is one of the wildflower but it's also used as a garden plant.
THis plant can be found in eastern + central North America, but also a little in Canada.
Ohio Spiderwort can be found even in Japan that came from North America around 1900.
---
Data
Common name:
Ohio Spiderwort, Bluejacket
Japanese name:
ムラサキツユクサ (Murasaki-tsuyukusa)
Scientific name:
Tradescantia ohiensis syn. Tradescantia reflexa Rafin.
Family name:
Commelinaceae
Date taken:
Photo 1: August 03, 2019, 11:33
Photo 2: August 03, 2019, 11:35
Photo 3: August 23, 2014
Place:
Photo 1,2: (Mamin's rent room's) house owner's garden in Edmonton, Alberta, Canada
Photo 3: A edge of a lake in Fukuoka city, Japan.
---
References
[
edit
]
The Encyclopædia Britannica 15th edition - Commelinaceae
The Encyclopædia Britannica 15th edition - Tradescantia ohiensis
2014 Encyclopedia Nipponica (Digital version), Shogakukan - Tradescantia reflexa Rafin.
Wikipedia.org - Tradescantia ohiensis
Lady bird johnson wildflower center 'Plant database', Texas in the USA - Tradescantia ohiensis