Walterdale Bridge - Edmonton, Alberta, Canada
[
edit
]
---
Places & Things > Places > Canada > Edmonton, Alberta > Walterdale Bridge
---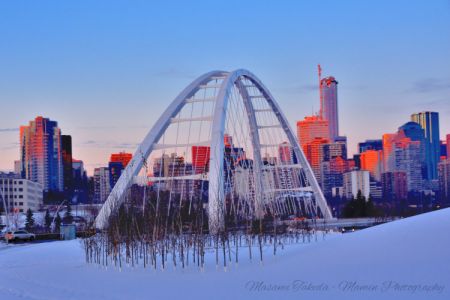 ---
My short words
It was almost rush hour on the street. Buildings were shining by the sunset. I feel something that the bridge is so beautiful, because the bridge sustains many people to cross the river.

The bridge will be also precious for the people's heart as same as the old bridge that sustained them for a long time until opening the new bridge.
---
Memo
This bridge was opened on September 29, 2017 completely.
The bridge length is 230 m (750 ft).
The arches height is 56 m (184 ft).
---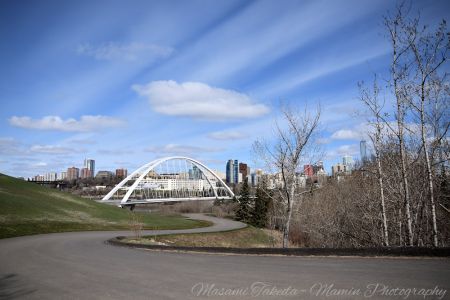 ---
Data
Bridge Name:
Walterdale Bridge
Place:
Close to North Saskatchewan River in Edmonton, Alberta, Canada
Date taken:
Photo 1: January 12, 2019 16:34
Photo 2: May 04, 2019 12:10
Photo 3: May 04, 2019 12:21
---
References